Supply Begins to Grow in R.I.'s Housing Market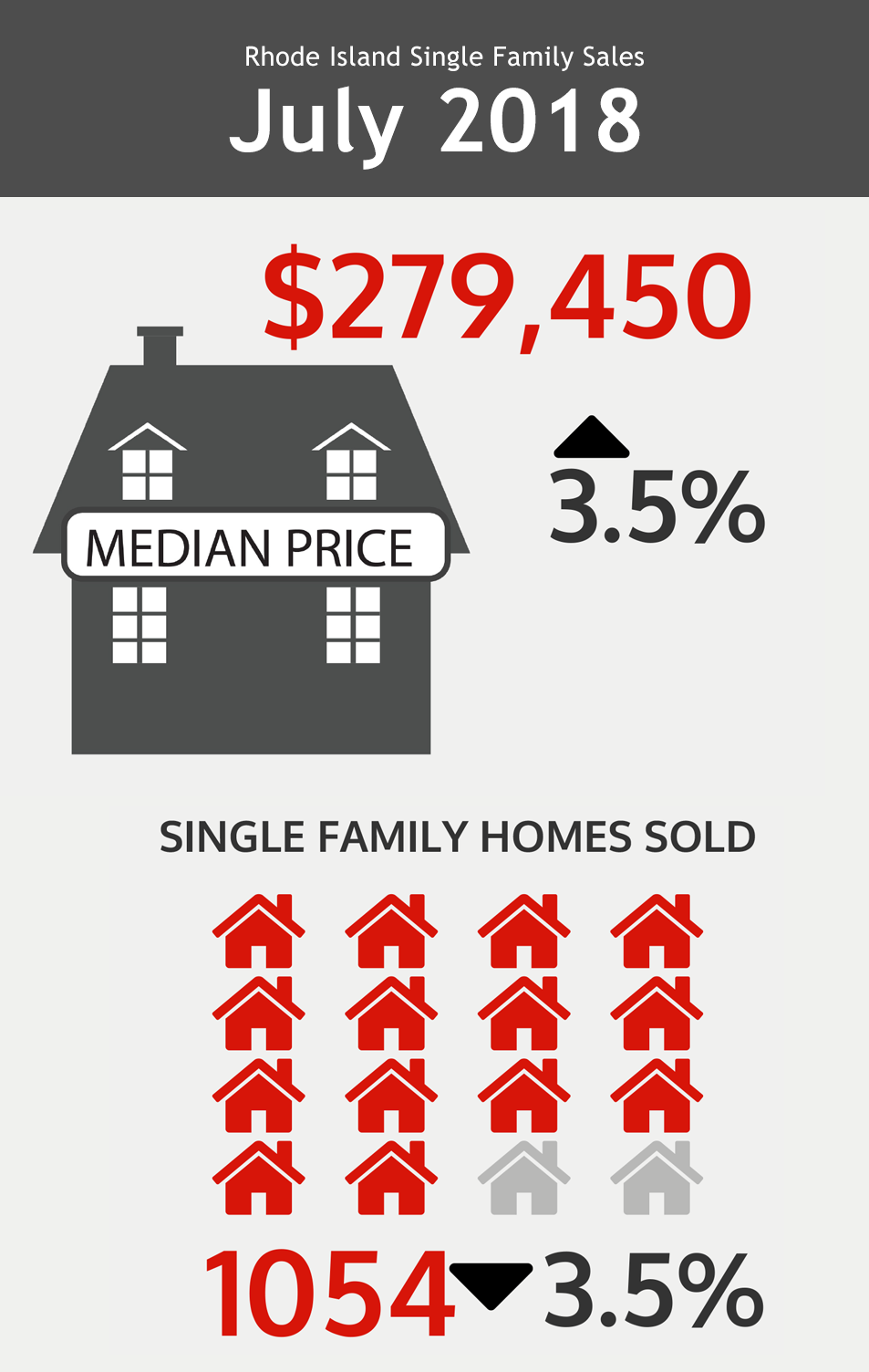 View full infographic »
Warwick, R.I., August 24, 2018 – In July, the number of single-family homes for sale in Rhode Island increased year over year for the first time in 29 months according to the latest report from the Rhode Island Association of Realtors. Last month marked the first time in nearly two years that single-family home inventory climbed above 4000. Sales activity lagged behind last year for the fifth consecutive month, which helped increase supply.
While the median sales price grew by 3.5 percent compared to July 2017, the rate of annual increase has fallen for the past three months. All indications are that the market may have reached the tipping point at which supply and demand begin to become more balanced.
"Our housing market has been robust with homes selling in record time but it's important to remember that every market has cycles. More listings on the market will help buyers who haven't been able to strike a deal in the competitive sellers' market that has existed for the past few years. When supply increases, prices will begin to stabilize but we don't anticipate any significant drop in prices like we saw a decade ago. The conditions aren't the same," said Joe Luca, 2018 President of the Rhode Island of Realtors.
The supply of condominiums for sale also increased for the first time in 18 months even though sales rose substantially. The number of listings in the condo market increased 2.6 percent and closing activity rose 18.1 percent. The median sales price fell 3.1 percent from a year ago to $214,450.
The investor-driven, multifamily home market saw the most gains with inventory 25 percent ahead of July 2017 and closing activity and median price increasing 20.4 and 9.7 percent, respectively.
"We're still firmly in a seller's market but the tide might be beginning to turn. That's good news for both buyers and sellers right now," said Luca.
Months Supply: Click here for interactive display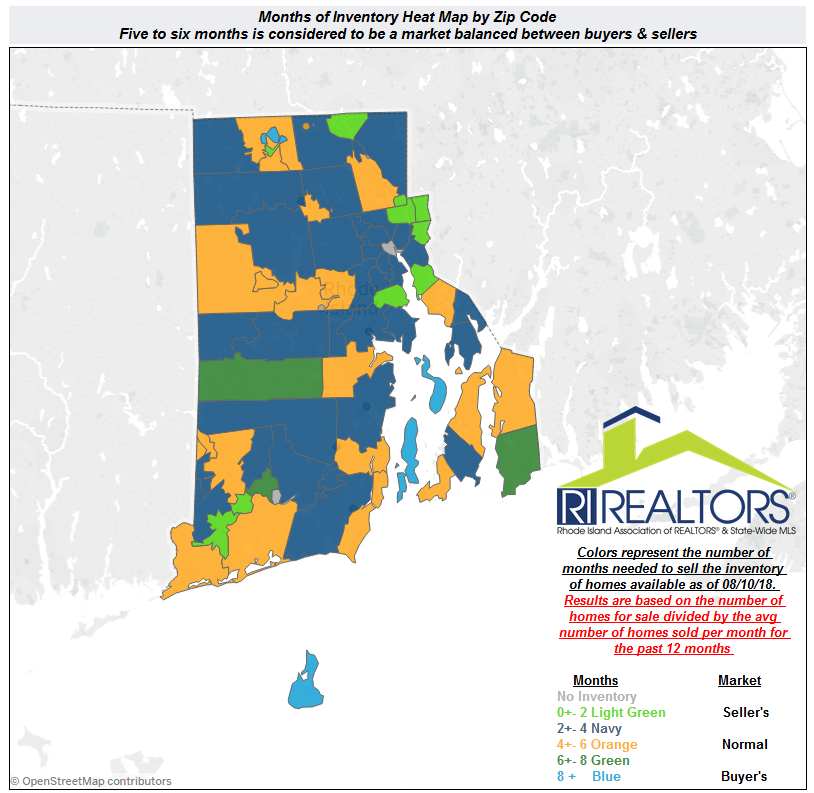 About the Rhode Island Association of REALTORS®
The Rhode Island Association of REALTORS®, one of the largest trade organizations in Rhode Island with more than 5,000 members in approximately 850 offices, has been serving Rhode Islanders since 1948. Collectively, RI REALTORS® transacted nearly $5.1 billion in real estate sales last year. Advocating for Rhode Island's property owners, the Rhode Island Association of REALTORS® provides a facility for professional development, research and exchange of information among its members and to the public and government for the purpose of preserving the free enterprise system and the right to own real property.
The Association is one of more than 1,400 boards and associations that comprise the National Association of REALTORS® (NAR). The National Association of Realtors®, "The Voice for Real Estate," is America's largest trade association, representing over 1.1 million members involved in all aspects of the residential and commercial real estate industries and who subscribe to a strict Code of Ethics.
REALTOR® is a federally registered collective membership mark which identifies a real estate professional who is member of the NATIONAL ASSOCIATION OF REALTORS® and subscribes to its strict Code of Ethics.