RI Realtors Report Active April Housing Market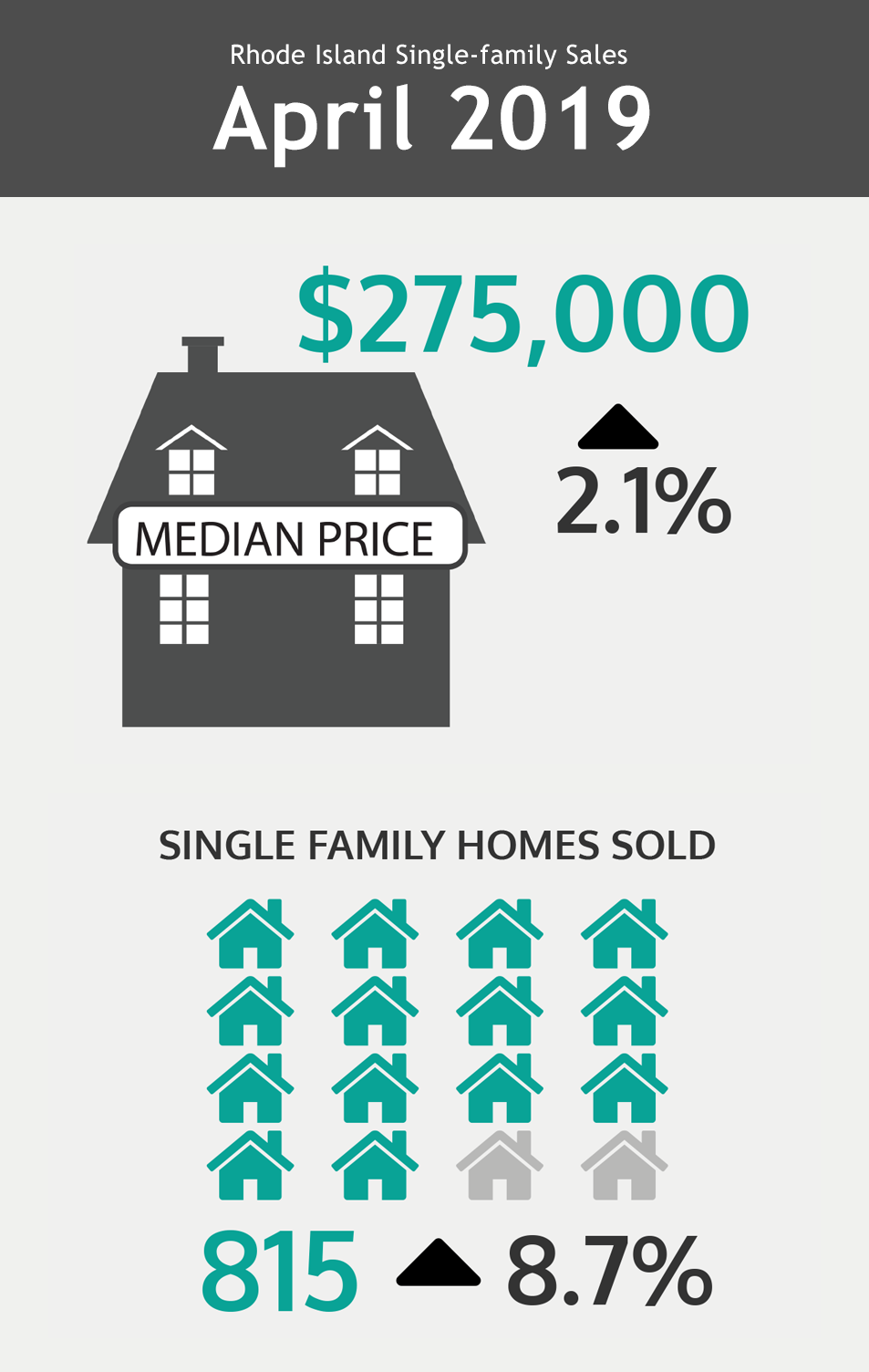 View full infographic »
Warwick, RI – May 21, 2019 – The median price of Rhode Island single-family homes sold in April reached $275,000, a 2.1 percent hike from 12 months earlier. Despite the rainy weather, sales activity also increased, rising 8.7 percent year over year. Though the number of single-family homes listed for sale in April was 6.5 percent more than last year, inventory remains tight with a supply of less than four months. A market balanced between supply and demand typically has invenory that would take six months to deplete at the present rate of sales.
"Buyers are still facing a tough time getting the home they want thanks to too much competition and too few options. Homes are going under contract at a hectic pace and prices, though slowing a bit, are still on the rise. If you have a home to move to, it's a great time to sell right now," said Dean deTonnancourt, 2019 president of the Rhode Island Association of Realtors. "On the other hand, if you're a buyer, interest rates are still on your side. Rates remain remarkably low which helps you get into a nicer home than you might otherwise afford."
In the condominium market, April's median sales price rose 10.9 percent from the prior year to $229,500. Sales activity fell 4.3 percent however, providing for some much-needed growth in inventory, which reached a supply level of 4.6 months.
At $250,000, April's multifamily home median price represented an 8.9 percent increase from April of 2018. Diminished supply is having an impact on sales however, which decreased eight percent from the prior year. Catering largely to first-time homebuyers and investors, the multifamily home market had the least supply of inventory available with just 2.8 months of supply.
"With keen competition keeping first-time buyers from being successful in the starter single-family home market, and rising rents serving as an enticement for investors, multifamily homes have wide appeal. I wouldn't be surprised to see prices stay strong in this market for some time," said deTonnancourt.
Months Supply: Click here for interactive display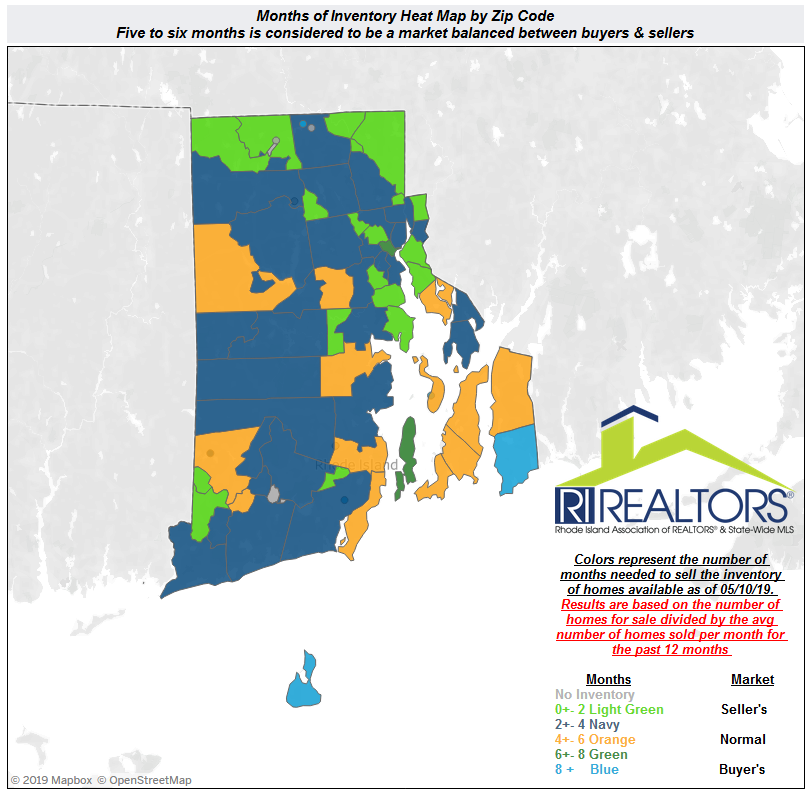 About the Rhode Island Association of REALTORS®
The Rhode Island Association of REALTORS®, one of the largest trade organizations in Rhode Island with more than 6,000 members in approximately 900 offices, has been serving Rhode Islanders since 1948. Collectively, RI REALTORS® transacted nearly $5.4 billion in real estate sales last year. Advocating for Rhode Island's property owners, the Rhode Island Association of REALTORS® provides a facility for professional development, research and exchange of information among its members and to the public and government for the purpose of preserving the free enterprise system and the right to own real property.
The Association is one of more than 1,400 boards and associations that comprise the National Association of REALTORS® (NAR). The National Association of Realtors®, "The Voice for Real Estate," is America's largest trade association, representing over 1.4 million members involved in all aspects of the residential and commercial real estate industries and who subscribe to a strict Code of Ethics.
REALTOR® is a federally registered collective membership mark which identifies a real estate professional who is member of the NATIONAL ASSOCIATION OF REALTORS® and subscribes to its strict Code of Ethics.