Rhode Island Median Home Price Nears $340K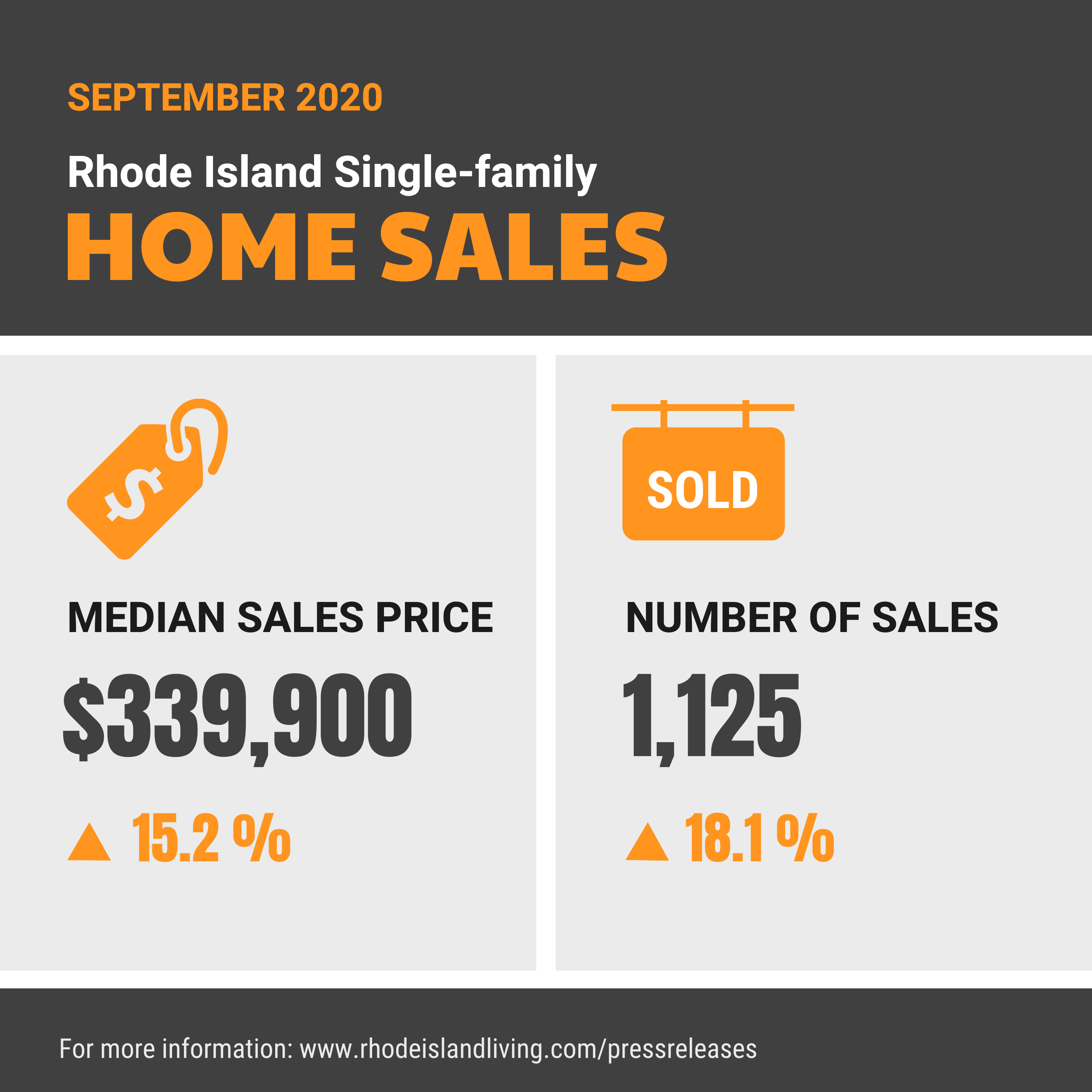 View full infographic »
Warwick, R.I. – October 15, 2020 – Single-family home sales transacted through State-Wide Multiple Listing Service reached a median price of $339,900 in September, the highest monthly median price to date. MLS reported a year-over-year increase in median price of 15 percent and a hike in sales activity of 18 percent. State-Wide MLS is the listing information exchange and transaction system of the Rhode Island Association of Realtors.
Only three of the past 72 months have seen a dip in the monthly median price of single-family homes sales from the previous year. The uphill trajectory has been fueled by low mortgage rates and a shortage of available properties for sale. Last month's median price represented a 65 percent increase over the September 2014 price of $206,000
"If the pandemic has taught us anything, it's how important home is. Except for the brief period of the shutdown, the housing market barely skipped a beat this year. I can't remember the last time we were moving into the last few months of the year with so much momentum," commented Shannon Buss, 2020.
In the condominium market, RI Realtors reported that September's median price rose nine percent from 12 months earlier, to $264,950. Sales activity skyrocketed 40 percent from the prior year.
"Condos are a great alternative for first-time home buyers and empty nesters frustrated by the lack of inventory in the single-family home market. Though there's a tight supply of condos as well, there's more options in the condominium market than among single-family homes," explained Buss.
The median price of multifamily homes sold in September also hit an all-time high at $327,000, a 19 percent increase from September of 2019. The number of sales also rose by 19 percent following five months of year-over-year decline.
The Rhode Island Association of Realtors will release third quarter sales data including out-of-state buyer information on October 28th.
Months Supply: Click here for interactive display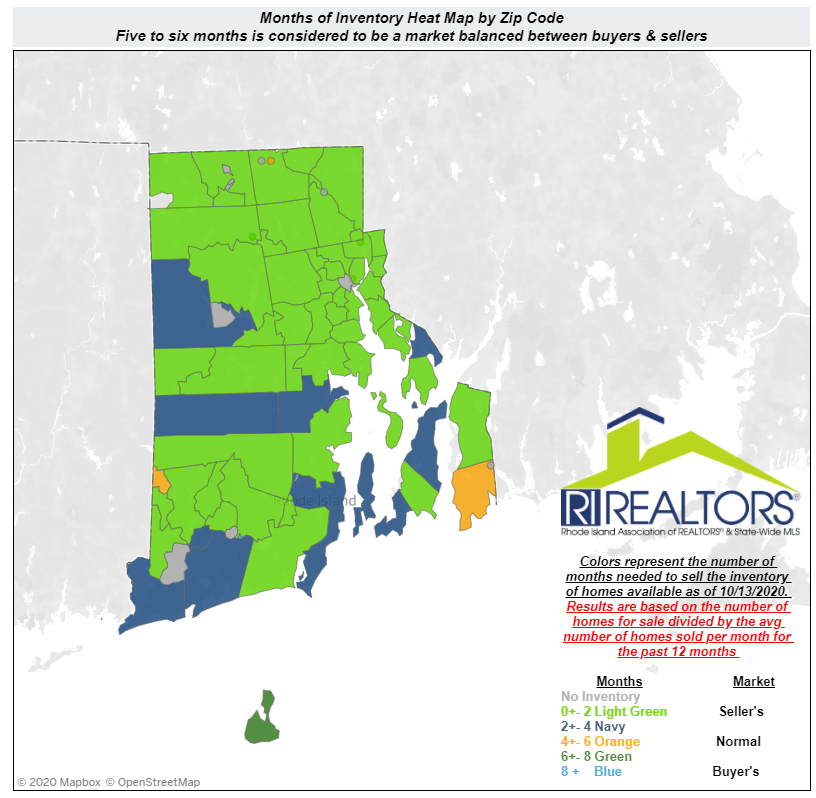 About the Rhode Island Association of REALTORS®
The Rhode Island Association of REALTORS®, one of the largest trade organizations in Rhode Island with more than 6,000 members in approximately 900 offices, has been serving Rhode Islanders since 1948. Collectively, RI REALTORS® transacted nearly $5.4 billion in real estate sales last year. Advocating for Rhode Island's property owners, the Rhode Island Association of REALTORS® provides a facility for professional development, research and exchange of information among its members and to the public and government for the purpose of preserving the free enterprise system and the right to own real property.
The Association is one of more than 1,400 boards and associations that comprise the National Association of REALTORS® (NAR). The National Association of Realtors®, "The Voice for Real Estate," is America's largest trade association, representing over 1.4 million members involved in all aspects of the residential and commercial real estate industries and who subscribe to a strict Code of Ethics.
REALTOR® is a federally registered collective membership mark which identifies a real estate professional who is member of the NATIONAL ASSOCIATION OF REALTORS® and subscribes to its strict Code of Ethics.