Strong Price Gains in March in R.I.'s Housing Market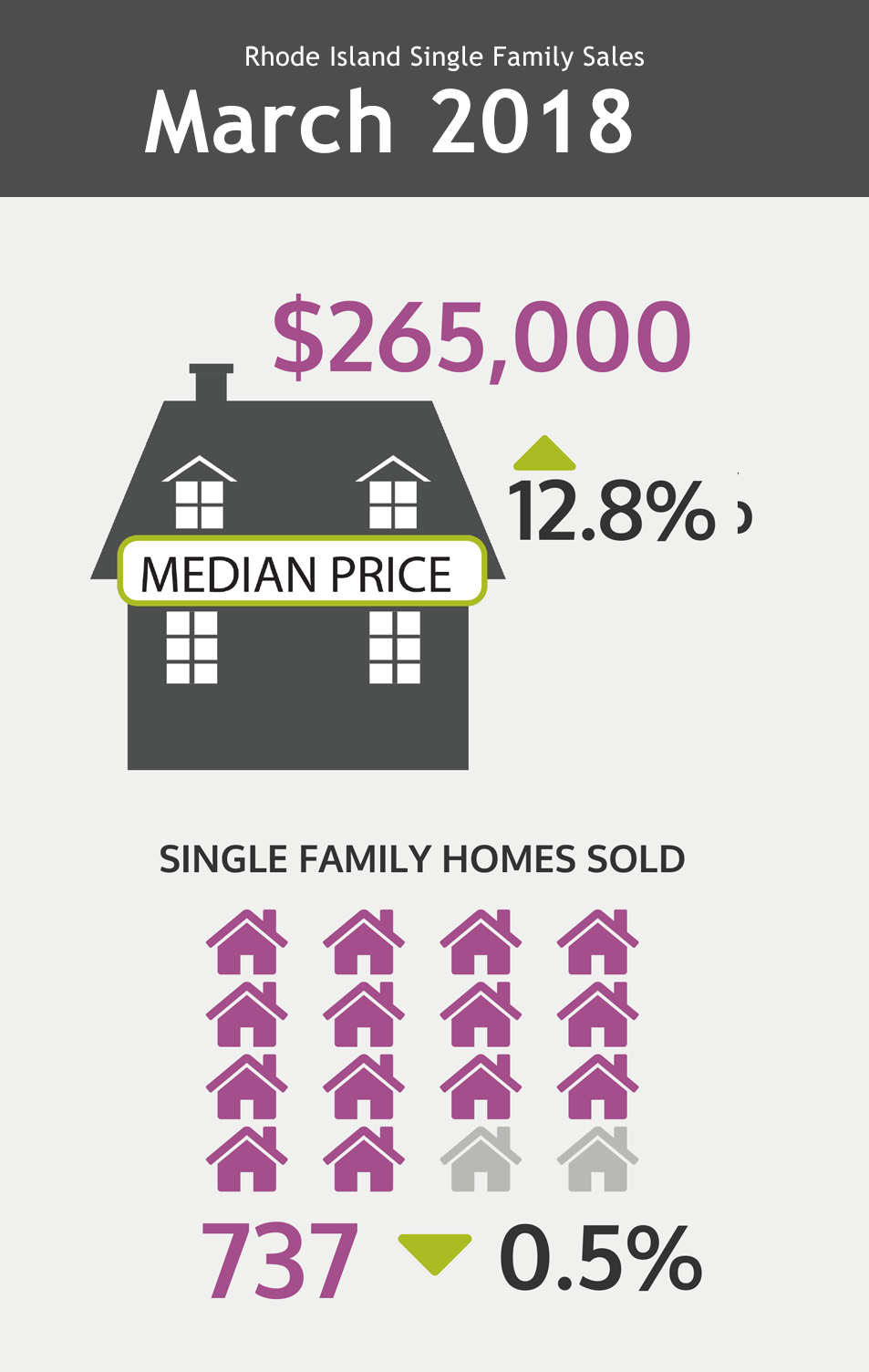 View full infographic »
Warwick, RI -- April 19, 2018 – Home sales data released today by the Rhode Island Association of Realtors portray significant year-over-year price gains in March, particularly among single-family and multifamily home sales.
The median sales price of single-family home sales was the highest monthly price reached in the first quarter since 2007. The median of $265,000 represented a 13 percent increase from 12 months earlier.
In the investor-driven multifamily home market, the median sales price of $225,000 represented a 29 percent gain over March of 2017. The multifamily market has seen year over year price gains every month for the past 39 months.
The condominium market also saw a gain in median sales price of three percent.
Inventory Continues Decline
The number of single-family homes available for sale dropped 16 percent last month from the prior year. As a result of the diminishing supply of listings, sales have started to moderate, falling .5 percent compared to March of 2017. Pending sales, which typically indicate closing volume in the months to come, fell 12 percent.
"After climbing each month since the end of 2014, closing activity began to fluctuate last year. It's pretty clear that we need more inventory to get this market back into balance," said Joe Luca, President of the Rhode Island Association of Realtors.
Despite a five percent decrease in the supply of multifamily homes for sale last month, closing activity increased four percent. Decreasing pending sales however, foretell a trend of fewer completed closings in the coming months. The number of pending sales in the multifamily market dropped 15 percent from 12 months earlier.
Likewise, listings also declined in the condo market, falling 11 percent. Completed sales increased by six percent, while sales under contract but not yet complete, decreased by six percent.
"We're not in danger of the bubble that we saw a decade or so ago because we don't have the same lax lending conditions. Instead, we need to address Rhode Island's housing shortage. We simply don't have enough units to keep up with demand," commented Luca.
Months Supply: Click here for interactive display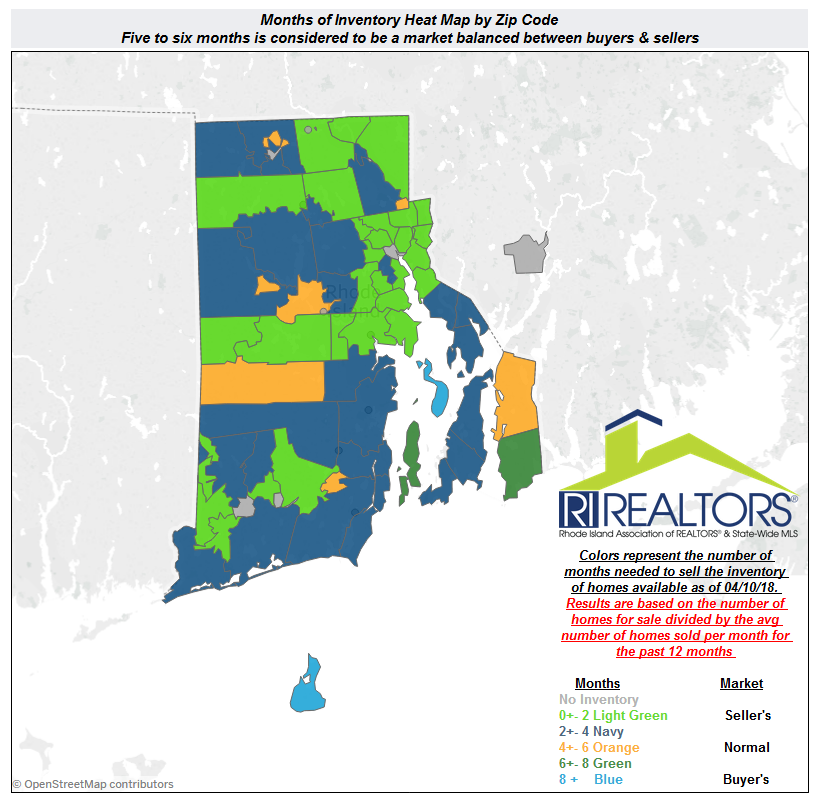 About the Rhode Island Association of REALTORS®
The Rhode Island Association of REALTORS®, one of the largest trade organizations in Rhode Island with more than 5,000 members in approximately 850 offices, has been serving Rhode Islanders since 1948. Collectively, RI REALTORS® transacted nearly $5.1 billion in real estate sales last year. Advocating for Rhode Island's property owners, the Rhode Island Association of REALTORS® provides a facility for professional development, research and exchange of information among its members and to the public and government for the purpose of preserving the free enterprise system and the right to own real property.
The Association is one of more than 1,400 boards and associations that comprise the National Association of REALTORS® (NAR). The National Association of Realtors®, "The Voice for Real Estate," is America's largest trade association, representing over 1.1 million members involved in all aspects of the residential and commercial real estate industries and who subscribe to a strict Code of Ethics.
REALTOR® is a federally registered collective membership mark which identifies a real estate professional who is member of the NATIONAL ASSOCIATION OF REALTORS® and subscribes to its strict Code of Ethics.