R.I. Association of Realtors Announces 2022 Officers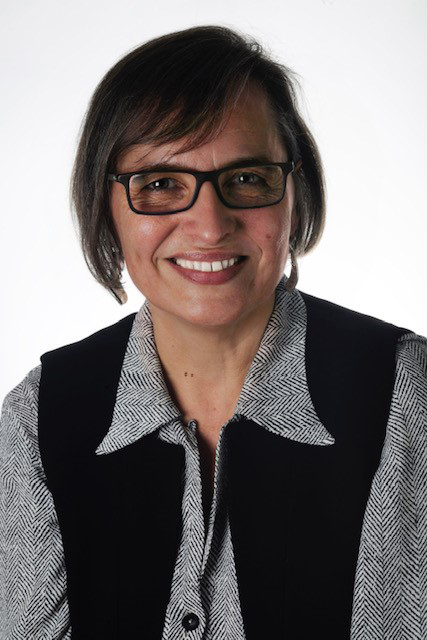 Download High Resolution Photo
Agueda Del Borgo Elected 2022 President
Warwick, R.I. – November 18, 2021 -- The Rhode Island Association of Realtors announced today that Agueda Del Borgo, Broker and Principal of Places and Spaces Realty in Providence, was recently installed as the 2022 president of the Rhode Island Association of Realtors. She assumed her position at the helm of the 6200-member, professional association this month, following her formal installation at the National Association of Realtors National Conference in San Diego.
A 20-year veteran of the real estate profession, Del Borgo has been an active participant at every level of the Realtor organization. She is a member of the Kent-Washington Association of Realtors, the Rhode Island Commercial and Appraisal Board of Realtors and the Greater Providence Board of Realtors, where she served as President in 2019. She was the recipient of the Greater Providence Board's 2015 Realtor of the Year Award and in 2020 she earned a Lear Award, a recognition of her leadership in the real estate industry and community involvement.
At the state level, she is a member of the Massachusetts and Rhode Island Associations of Realtors and has served on the Rhode Island Association of Realtors Board of Directors since 2014.
In addition to participating as a member or chairperson on several local and state committees, Del Borgo has also devoted her time at the national level. She is a National Association of Realtors Board Director, has served on its Professional Development Committee, and was appointed this year to the National Association's 2022 Global Alliance Committee. An ardent supporter of teamwork, she embraces collaboration with fellow Realtors to elevate the real estate profession and ultimately, better serve clients.
Originally from the Azores, Del Borgo traveled extensively and lived in several states before settling in Rhode Island. She now resides in Pawtucket, with her husband Luca and two children.
Other Realtors elected to serve as officers in 2022 include President-Elect Bryant Da Cruz of Century 21 Guardian Realty, Vice President Sally Hersey of Williams and Stuart Real Estate, Treasurer Christopher Whitten of Premeer Real Estate and Secretary Thomas Sweeney of Sweeney Real Estate and Appraisal.
About the Rhode Island Association of REALTORS®
The Rhode Island Association of REALTORS®, one of the largest trade organizations in Rhode Island with more than 7,000 members in approximately 900 offices, has been serving Rhode Islanders since 1948. Collectively, RI REALTORS® transacted nearly $7.9 billion in residential real estate sales last year and nearly $8.1 billion in total transactions including rentals and commercial real estate. Advocating for Rhode Island's property owners, the Rhode Island Association of REALTORS® provides a facility for professional development, research and exchange of information among its members and to the public and government for the purpose of preserving the free enterprise system and the right to own real property.
The Association is one of more than 1,400 boards and associations that comprise the National Association of REALTORS® (NAR). The National Association of Realtors®, "The Voice for Real Estate," is America's largest trade association, representing over 1.4 million members involved in all aspects of the residential and commercial real estate industries and who subscribe to a strict Code of Ethics.
REALTOR® is a federally registered collective membership mark which identifies a real estate professional who is member of the NATIONAL ASSOCIATION OF REALTORS® and subscribes to its strict Code of Ethics.